Alaska Remote Guide Service 2022
Hunt Specials
August 20th, 2021
Friends and Fellow Hunters,
I sold my last 2021 hunt in early May.  Sheep hunts have already started, and despite very challenging weather we sent our first sheep hunter back home to Pennsylvania last night, with a good ram.  My fall moose and brown bear hunters start arriving in just over a week.  Please book mark us and check back often because circumstances can change in a hurry and I might have extra availability and/or cancellations.
I will start marketing my 2022 hunts about mid-October. Send me an email with what you are looking for, and I'll put you on my list and make sure I contact you in my first round of notices.
Fall 2022: 
Note: Go to the side bar and look at the specie specific web pages for more information on the hunts below.
Dall Sheep Hunts = $22,500.00 –  These are 11 day hunts including in and out days.  Sheep season runs from August 10th – September 20th.   I have one area that is extra challenging but usually holds some really nice rams, and we can discuss extra length if you are want to be more selective or if you are interested in combination or trophy fee options.  
Brown Bear Hunts = 9 day hunts start at $16,500.00
Moose Hunts = 12 day hunts run from $19,500.00 to $23,500.00 – I'll throw in a Free incidental black bear or wolf, and a trophy fee brown bear option is also available (+$8000.00 if you get both a moose and a brown bear). These are excellent hunts for big bulls!
Additional Notes:
I'm a Master Guide and have been outfitting on both state and federal land in this area with very good success and customer satisfaction since 1987.  My 3rd term for my sole use Denali Preserve Concession runs through 2027.  This is some really awesome country.  Let us show it to you!
We always appreciate referrals, and hope to hear from you soon!
Sincerely,
Wayne Kubat
Wayne Kubat – Master Guide #147 dba Alaska Remote Guide Service / PO Box 874867 Wasilla, Alaska 99687 / Email: wayne@alaskaremote.com / Cell: 907-355-8568, Work and Fax: 907-376-9568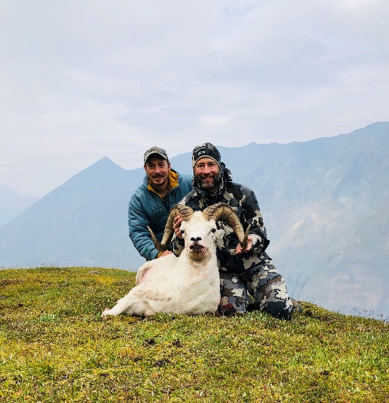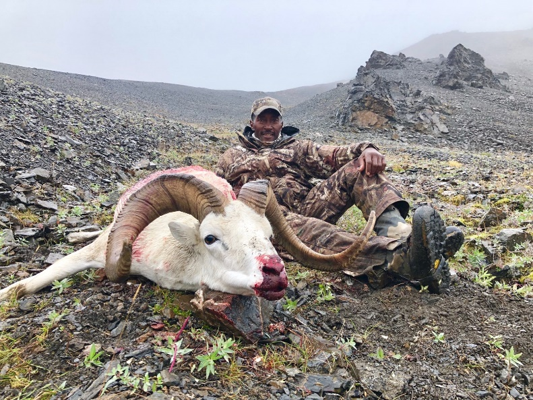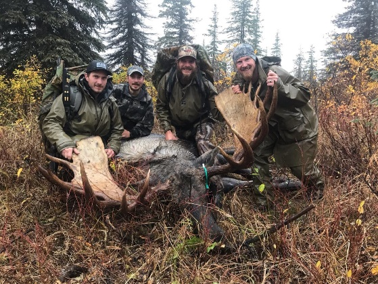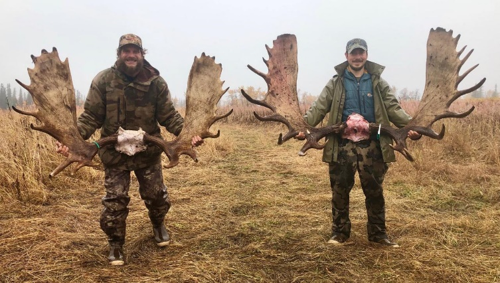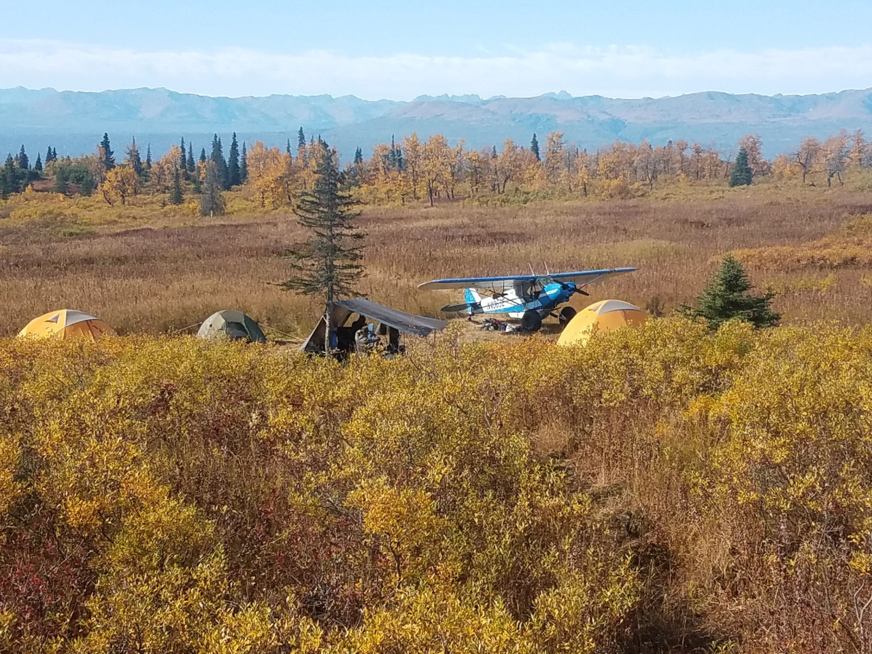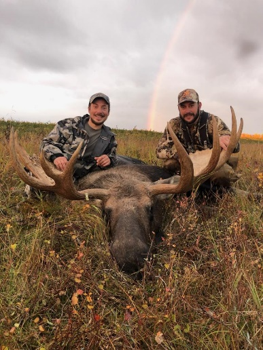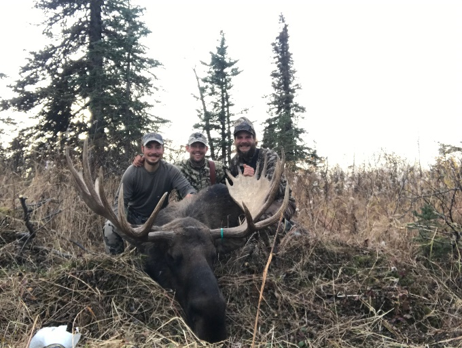 News Flash: Be sure to check out our Bull Magnet(TM) moose calling megaphone, and our video guides on moose calling and hunting!  Just click the "Moose Hunting Products" link on the top right.
---
Moose Hunts

Our moose season runs from August 20th to September 25th.  These hunts occur above timberline via bush plane access, in a traditional rutting area with lots of big bulls and a very good brown bear population.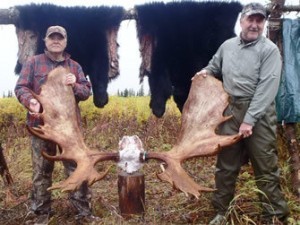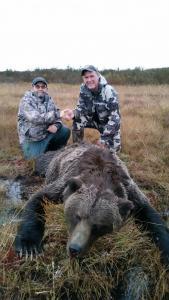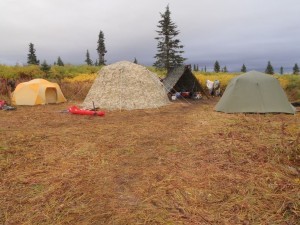 I've hunted this area since the late 80's and have achieved consistently high success.  Clients can take a FREE incidental black bear/ wolf or wolverine, and brown bears can be added on a trophy fee basis.  We also have camps that work great for friends or family. Go to our "Moose Hunts" page for more details.
---
Brown Bear  Hunts
9 day, 1 x 1 – includes FREE incidental black bear or wolf
May, June, August & September = Prices start at $14,000.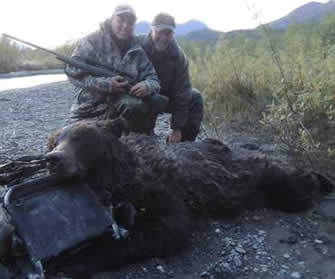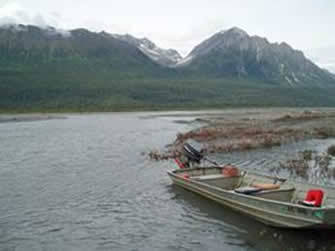 These are great Alaskan Adventure hunts.  While hunting for brown bear, you will also experience some of this great state's finest scenery – to include Mt. Denali and several other majestic Alaska Range peaks.  I try to custom fit each hunt and offer several options including fly-in back pack hunts, float trips, and light weight jet boat trips. We will be "roughing it" for the most part, spiking out in tents, eating freeze-dried and traveling light. We will hunt hard, and depending on the trip, can often cover a lot of ground.  Hunting strategies include predator calling in moose calving areas, targeting fishing holes where bears are fishing for salmon, glassing berries on the hill sides, and bait stations.  This area has a two brown bear limit, and we can offer a two brown bear option as well.  Go to our "Fall Brown & Grizzly Bear Hunts" page for more information.
---
Dall Sheep Hunts
Sheep season runs from August 10th – September 20th
We do most of our sheep hunting in my sole use guide concession in Denali Preserve, and generally do only 3 – 4 per year.  We achieve very good success on above average rams. These hunts do require clients to be in very good physical condition.  Go to our "Dall Sheep Hunts" page for more information.
---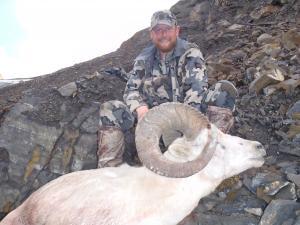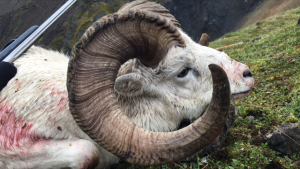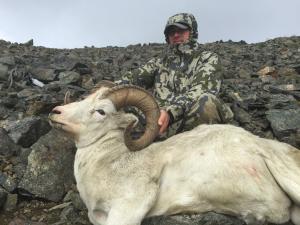 Depending on which area we hunt, brown bear options can sometimes be added on a trophy fee basis, or this hunt can also be upgraded to a 14 day, sheep/brown bear combination with no trophy fees.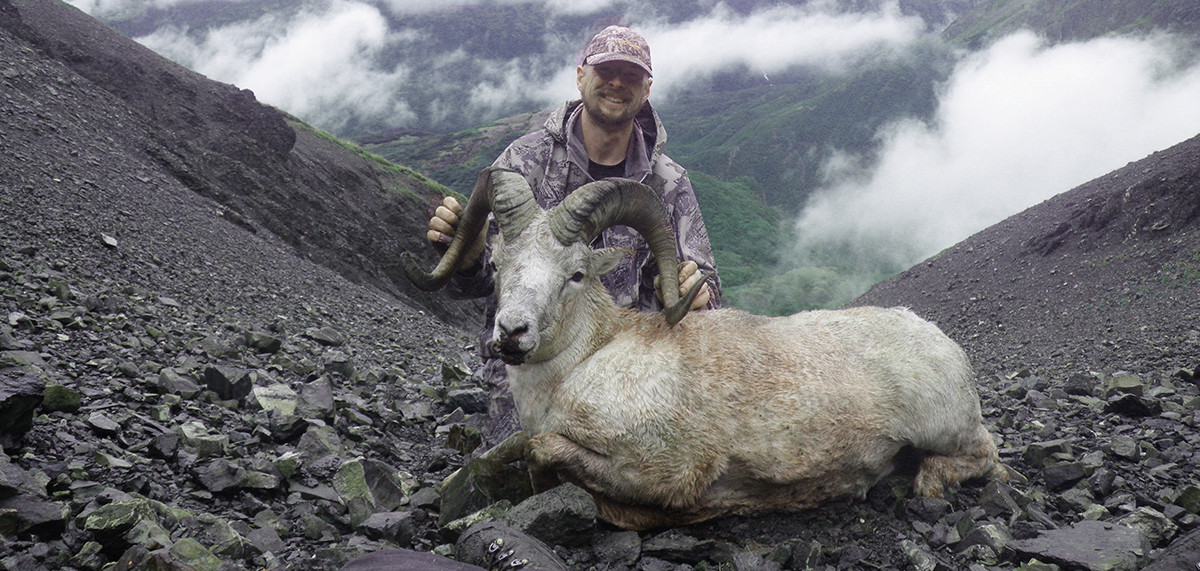 Testimonial
Ben W. from Pennsylvania
Wayne –After 20 years of hunting in several states, none in the lower 48 can compare to my "Alaska experience" with ARGS. I cannot say enough about yours and Marilyn's hospitality and willingness to go the extra mile to help me with my trip from start to finish. Thanks again. – BW
———————————————————–
PHOTOS
More Photos
More Alaska Remote Hunt Photos

Alaska Moose Hunts
Wayne Kubat dba Alaska Remote Guide Service / Alaska Master Guide License # 147
Work: 907-376-9568
Cell: 907-355-8568