Click the flashing red "Hunt Specials" button for information on Cancellations and Discounted Bear, Moose, Sheep and Combination Hunts!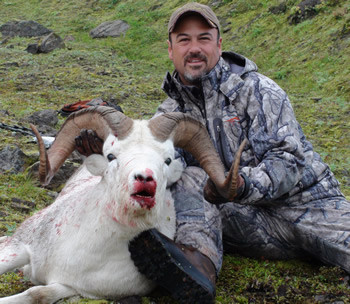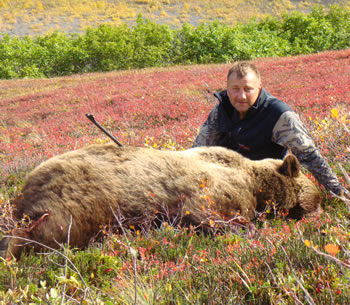 Dall Sheep and Brown/Grizzly Bear hunts make an excellent combination. We conduct most of our sheep & brown or grizzly combinations in my "Sole Use Guide Concession" in Denali Preserve. Black bear, wolf and wolverine are also available.
The western half of my concession includes some fantastic Dall Sheep hunting areas and some great salmon streams and denning areas for hunting Brown/Grizzly Bears in the fall. Prior to 2008, these areas were closed to guided non resident hunters. I'm limited to a total of 13 clients per year in this concession area.
Most of our hunts are 11 day single species hunts for either dall sheep or brown/grizzly bear. Because sheep and bear hunts overlap to a large extent, we try to provide second specie add-ons for roughly half price on a trophy fee basis to clients who are interested, and when time, weather and resources allow.
For the serious hunter who wants a better chance at both species and/or increased trophy size, we can also offer a 14 day hunt in most cases. Also, most of my concession has a two brown bear per year bag limit. This combination might also interest the serious brown/grizzly hunter who would like to take two bears.
Combination Hunt Prices & Specifics
14 day 1 X 1 Dall Sheep and Brown/Grizzly Combination
$33,000.00
Trip length includes in and out days. When possible, we try to get clients that achieve early success, out early if they wish. A legal Dall Sheep ram has to be full curl on at least one side, broomed on both sides, or at least 8 years old.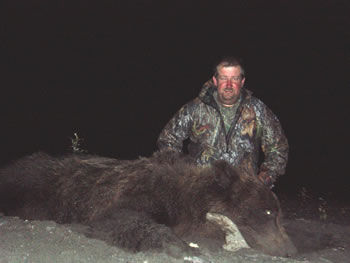 NOTE: A person who has been airborne may not take or assist in taking big game until after 3:00 a.m. following the day in which the flight occurred. For this reason, Clients should try to arrive a day or two early and leave a day or two later than actual trip dates.
RECOMMENDED DATES:
August 18th–August 31st
September 1st–September 14th
September 14th–September 27th
(dall sheep can only be hunted until September 20th)
PRICES INCLUDE:  This price covers most of your basic expenses between Anchorage and the field, to include: necessary ground transportation to pick up and return you to Anchorage, and food, lodging, and trophy care in the field.
NOT INCLUDED: Round trip transportation of you and your gear, game and trophies between your home and Anchorage, lodging in Anchorage and/or Wasilla prior to and after your hunt, one round trip air charter (about $1000.00/person), taxidermy, guide tips, licenses and tags (License and Tag Fees), and a $150.00 2 yr. membership in the  Hunter Preservation Fund (HPF) http://alaskaprohunter.org/hpf.html .
INCIDENTAL SPECIES: Black Bear, wolf and wolverine can be hunted on an incidental basis contingent upon open seasons. Incidental" means that we don't move to or specifically hunt for them, but if you run across one and can take it without messing up your dall sheep or brown/grizzly bear hunt, you can. You must purchase any necessary tags in advance. We charge a $1000.00 trophy fee for an incidental black bear, and there is no additional charge for an incidental wolf or wolverine. Wolf tags aren't required by non residents in my concession area. A black bear tag will work for either black bear or wolverine.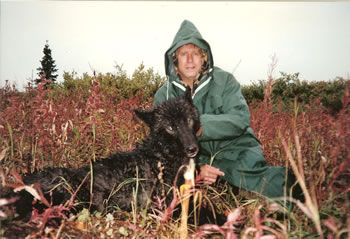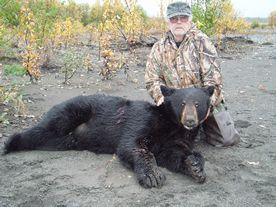 ---
New!
We also offer Moose & Brown Bear Combinations.
Visit the middle of our Moose Hunts page to check these out.
---